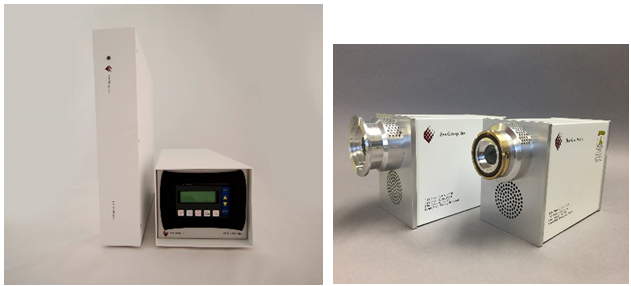 "GV10x – Downstream Asher"
with the
patented Plasma Source
The "Downstream Asher – GV10x" is designed for cleaning hydrocarbons in
all kinds of vacuum chambers such SEMs, TEMs, Synchrotrons, XPSs, CD-SEMs etc
After a very short time of imaging dark areas develop in the field of view on a SEM or TEM.
The electron beam is implanting hydrocarbons on your sample. After a couple of implanted layers of hydrocarbons you are no longer able to see the small details from the top of your surface.
But also without any electron beam your samples are contaminate with hydrocarbons just from air.
With the GV10x you reduce or even eliminate the contamination in your vacuum chamber. With the Oxygen Plasma the GV10x splits the hydrocarbon up into "CO2 – CO – H2O".
The "Downstream Asher" operates at a pressure range from 2 Torr – < 5 mTorr. This wide range results in an extremely effective cleaning of your chamber and your sample. The cracked hydrocarbons can now been pumped out by your fore- or turbo pump.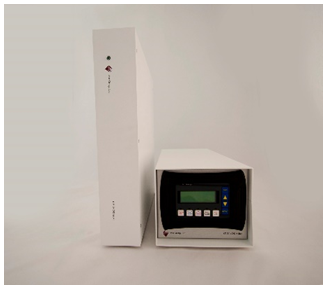 The controller sets all parameters for the Plasma Source. The power can be adjusted from
10 – 99 W even while the cleaning circle is running.
The extremely wide range of operation is
from 2 Torr – < 5 mTorr.
The hydrocarbons are cleaned with or without the turbo pump spinning.
The "Downstream Asher – GV10x" does not harm your turbo pump or your interlock.
We are more than happy to provide you more detailed information in a personal conversation.
GV10x patented Plasma – Source:
The Plasma – Source can be installed at your chamber with a KF40 port.
If your system does not have a KF40 port, we can provide (maybe with your support) an individual spooler.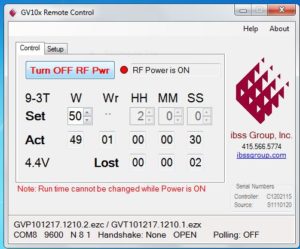 Remote Control (Option)
At the back of the GV10x – Controller there is an extra port for a "Remote – Gun –Control unit" GUI.
With the USB or Serial cable and the software you can control the GV10x easily from your computer.
From your computer you can control all parameters, switch them on or off and adjust the power during the cleaning process.
The controller can be placed behind the system and does not block any space on your table.
In the two graphs below you can see the extreme wide range of operation which
is 2 Torr – < 5mTorr. The new patented plasma source operates without any risk
to your turbo pump or your interlock.
GV10x Operating Plasma Pressures vs. mean free path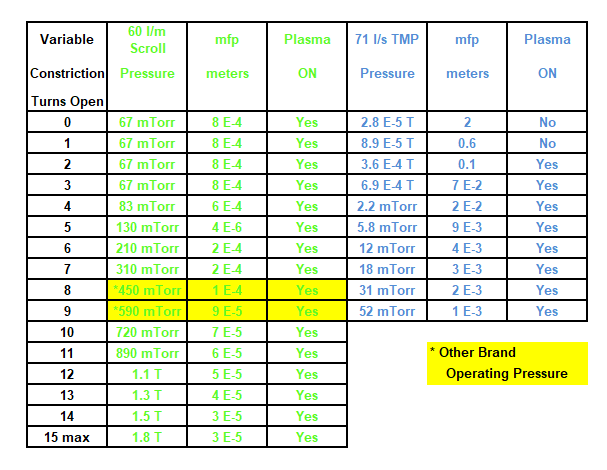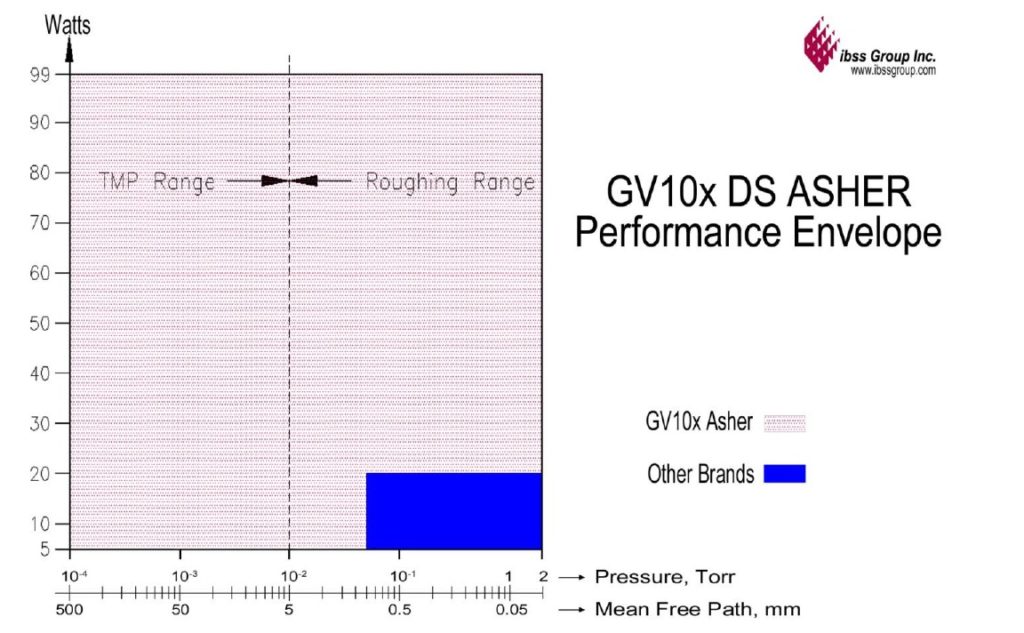 Parameter
GV10x Kontroller:
RF Frequency 13.56 MHz,
Power requirements 100-230 VAC 50/60 Hz
Power consumption 500VA
Impedanz 50 Ohms
GV10x Plasma Source:
Operating Power 10 – 99 W
Vacuum range 2 Torr – < 5 mTorr
2,67 mBar – < 6,7 E-3 mBar
267 Pa – < 0,67 Pa
Leakage rate 1 E-8 Torr (1,3 E-9 Pa-m3/s)
Connection KF40, KF25, CF oder QS
Dimensions H/B/T 104/183/79 mm
Weight 1,4 kg
Zertifikate / Patente
SEMI S2-0706 / S8-0307 Certificate of Compliance
Document Number: 500158379F Issued: 2009-08-31
B Test Certificate Ref. Number:
US/2134/ITS Issued: 2009-09-17
Wir beraten Sie gerne ausführlich, nehmen Sie Kontakt mit uns auf.